Providing Thorough Home Inspections in Kingsport, Johnson City, and Greeneville TN
With 23+ years of experience, We inspect your home thoroughly to ensure it is safe enough for our families.  Our detailed home inspection report will allow you to make an educated decision for one of the biggest financial purchases of your life.
Residential Home Inspections - Commercial Inspections - EIFS/ASV/Stucco Inspections - Expert Witness Testimony - Mold Inspections - Radon Testing
Certified Master Inspector ®
As a Certified Master Inspector® and owner of Professional Home Inspections LLC, KC Bartley along with Eric Benton provide THOROUGH Home Inspections, Commercial Inspections, Radon Testing, Mold Sampling, Expert Witness Testimony, and EIFS/ASV/Stucco Inspections in Kingsport, Johnson City, Greeneville, Bristol TN, and surrounding areas. Call (423) 306-0508 with any questions, or schedule your Home Inspection online by clicking the "Schedule Your Inspection" button above.
Thorough Home Inspections – Detailed Report
As a Certified Master Inspector® We strive daily to provide the most descriptive, comprehensive and detailed Home Inspection Report in the Kingsport, Johnson City, and Greeneville, TN areas. There is no better indicator as to a Home Inspector's thoroughness than the produced Home Inspection Report. We highly recommend researching other home inspector's reports (if they're proud of them, they will have them available on their website), and reviewing our's. Then you can make the decision that is best for you. View our reports here: Sample Report

We Are Not Beholden to Anyone Other Than YOU
We're typically not referred and are even disliked by the majority of real estate agents and we can tell you why: it's change. Most people dislike change, but we are here to tell you that the home inspection industry is changing. It's evolving to be more thorough and provide MORE information than ever before. 
Today's informed and technologically inclined home buyer has driven this shift in the industry. They know there are tools and resources available to give them MORE information, and they are not afraid to seek it out. 
As the first to bring this in-depth inspection method to Northeast Tennessee, it has been met with opposition from real estate agents in the area. Opposition such as not including our company on an agency's or realtor's "preferred" list, trying to prevent us from inspecting properties altogether, and so on. We use this criticism as fuel and simply turn it into MORE. 
As the whole of the industry continues to shift over time, this style of inspecting will eventually become the norm. In the meantime, you, the home buyer, have an in-depth thorough option available to you. We report on MORE and we have the experience, knowledge, toolset, and tech to do so, striving to adapt the newest assets as they become available in the business.
We clearly have the determination to continue doing what is in the best interests of our clients, no matter the pessimism we meet along the way from our peers. Offering MORE is what we do at Professional Home Inspections, one inspection at a time, every time. 
Highly Rated Home Inspector
We're Proud to be one of the Highest Rated Home Inspection Companies in the State of Tennessee (based on Google and Facebook reviews), Read what others have said about our services here: Google Reviews
Ethics, Integrity, & Morals
Most likely you found this website from a Google Search or a friend or family member's recommendation, as the majority of Realtor's do not refer our company to their clients, as they feel we produce too long of a home inspection report and give too much information. We exceed the minimum reporting requirements mandated by the State of TN whenever and wherever possible to give you as much information about the home that we can. Here's a link to a blog post that discusses this further. The People's Home Inspector
Home Inspection Cost
Our fees for Home Inspections are based on the value that we provide. While our fees are competitive, we're one of the higher priced Home Inspection Companies in the area and we believe our Inspection Report and Online Reviews speak as to why. Not everyone needs or even wants the detailed and comprehensive style of Home Inspection that we provide, and for those who are searching for the cheapest price, we will not be your company. But if you want to know as much as possible about your potential home, click here to Schedule Now
 Technology Improves Home Inspections
We utilize the newest technology and tools to provide YOU with as much information as possible about your potential new home. (Infrared camera, Zip-Level, Crawl space rover-for normally hard to reach/inaccessible areas, Aerial drone-for steep roofs that can't be walked, moisture meters, circuit analyzers, combustion gas meters, CO sensors, clamp meters, 360 cameras, etc.

Radon Testing
Radon Testing is available as an additional service and is highly recommended for homes in our area. Exposure to elevated levels of Radon is the second leading cause of lung cancer deaths annually. Learn more by clicking here.

Mold Testing
Mold sampling is also available as an additional service. If a musty smell is present in the home, or visible fungal growth is seen, surface sampling or indoor air quality testing can determine if Mold is present. Learn more by clicking here.
A note from KC Bartley, Owner – Professional Home Inspections LLC
A Home Inspection is the most important and crucial step during a Real Estate transaction, as the Home Inspection Report will give you the tools to understand the condition of the home and its items and components. This information will allow you to make an educated decision, and give you the ability to renegotiate for repairs of items, or on price. 
I'm a Tennessee State Licensed Home Inspector and have earned the Certified Master Inspector designation from InterNACHI, the ACI (ASHI Certified Inspector) designation from ASHI, as well as being certified by the Home Inspectors of Tennessee Association as a Master Inspector. With over 23 years of experience in the Home Inspection and residential construction industries, I have the knowledge to provide you with a wealth of information relating to the home. Even with my experience, I'm constantly studying any building/construction related content I can get my hands on, and traveling to learn from the leading building professionals in the country. Being a Home Inspector isn't just a job to me, it's who I am. But, that's not saying enough…Home Inspections are my PASSION! As my wife could attest, I literally live and breathe the Home Inspection industry. 
I perform Home Inspections as if I'm going to move my daughters and wife into that home the next day. I report on ANY visible safety issues, installation deficiencies, areas of moisture intrusion, and/or any other piece of information that may assist you in making an educated decision. MY REPORTS ARE COMPLETELY UNBIASED, I HAVE NO AFFILIATION WITH ANY OTHER PARTIES TO YOUR TRANSACTION. MY ONLY OBLIGATION IS TO HELP YOU UNDERSTAND THE CONDITION OF THE HOME. Colossians 3:23
I encourage you to review my sample home inspection reports. There is no better indicator as to a Home Inspectors thoroughness than the produced Home Inspection Report.
Also feel free to read reviews that have been left about my services found on Google, on Facebook, and on this website. Research other Home Inspectors in the area as well, and make the decision you feel is best for you.
If I can help you in any way, feel free to reach out to me. Lastly, thank you for considering me and my company for your Home Inspection. If you choose me, I can assure you, you'll get my very best.
Sincerely,
KC Bartley, CMI, ACI, HMI
Schedule Your Home Inspection Now
General
Buying a home is likely the biggest single purchase you will ever make. Even if you have experience buying houses there is always a chance
Read More »
General
Many homebuyers ask the question "Should I get a mold inspection when I'm buying a house?" I think the question they should be asking is
Read More »
General
As fall approaches, days shorten and temperatures drop, it's time for sweaters, fire pits, and pre-winter chores. Fall can be a busy season because you're
Read More »
Qualifications/Certifications:
Home Inspection YouTube Videos

Subscribe to my channel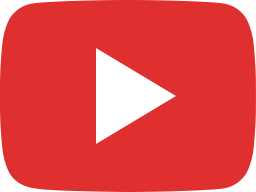 360 Degree Video of Crawl Space Inspection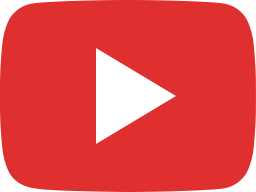 Unnecessary Garage Door Safety Hazard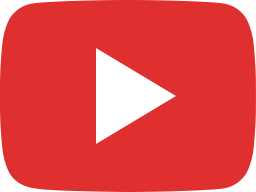 Roof Flashing Issues…everyday.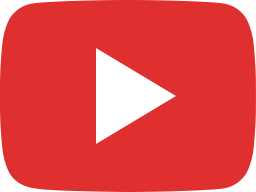 Bootleg grounding…again!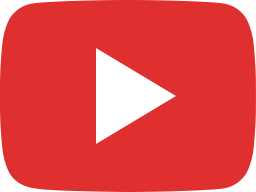 Missing Wall Flashing Repercussions

Download Your FREE Guide
"Tips for Homebuyers"
Enter your information below and we'll send you our free e-booklet: Tips for Homebuyers:
What Everyone in the Kingsport, Johnson City, and Greeneville, TN area Must Know Before Buying a Home.